A start-up brand identity looking to make Manchester synonymous with gripping, left-field music and slick live performances around the world. Manchester Music Matters.
• brand creation
• ar potential
• mobile website
---
street poster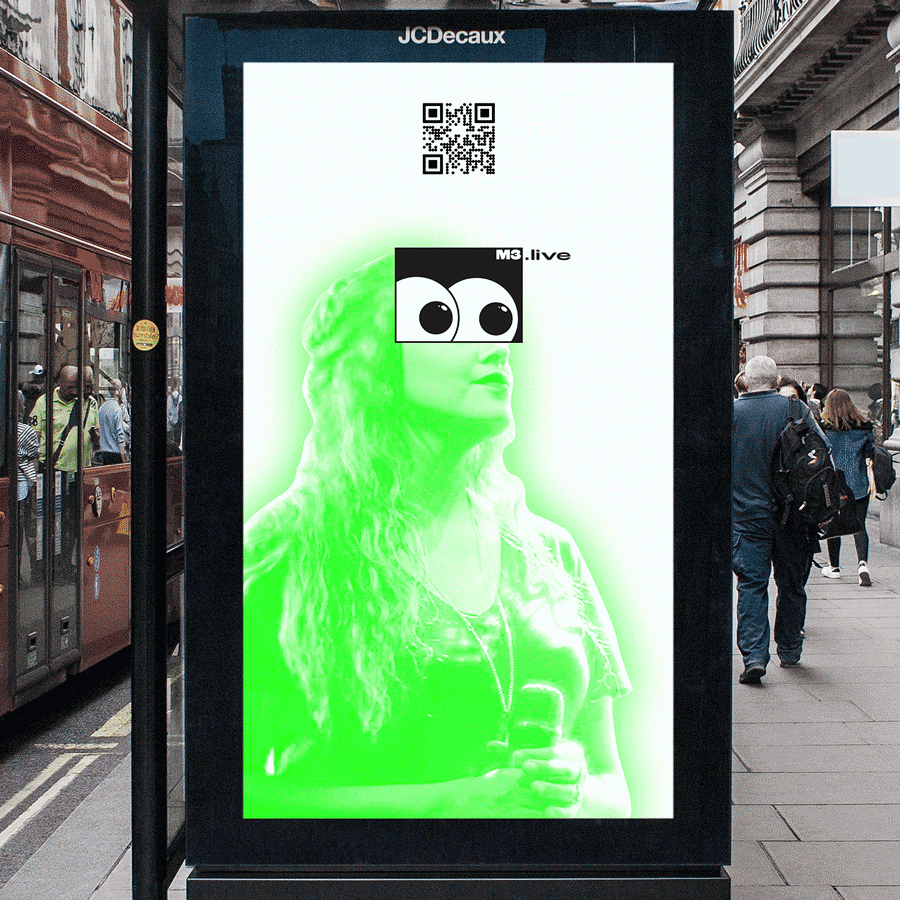 I wanted to start the journey by getting the public intrigued subliminally. The bright colours and bold illustration catch the punter's eye. The lack of any overt call to action also gets the reciever asking questions subconsciously.

By giving the punters two subtle calls to action via the link and the QR code, they are given the option to follow through immediately or later on.
With the audience engaging with the digital street posters, it made the most sense to focus on a mobile website (below). I set the focus of the site to be on the live content with the stream and the info on the next event being top priority.


Custom emojis that are used to interact with the live performance add to the sense of being part of an audience. The custom AR filter for socials give the punters a way of being playful with the branded content while passively sharing it.
ar possiblilites



website mockups